Service Offerings
We design, build and
renovate homes at exceptional value
featured projects.
Design-focused renovations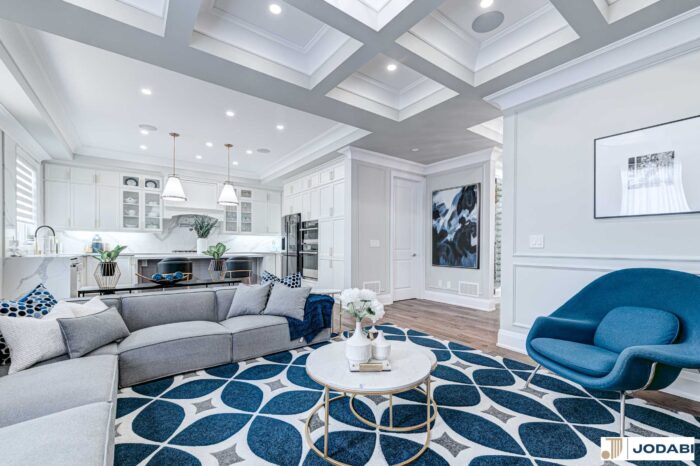 Our mission is quite simple; we are committed to offering exemplary customer service and making dreams become a reality. We turn distress to interest, by creating homes that our clients would love to live in forever.
To be the most trusted name in residential Real Estate, renowned for providing exceptional design, renovations, and consultation services to clients across Canada and the United States.
I bought my house about 5 years ago, but was never happy how it was completed. When Jodabi came to see the place and the recommendations that they put in place took the space in the house to a new level. I can never have enough of it. I planned on moving out of the house before they came to do the renovations, and I don't want to move anymore. My basement, main floor and upstairs are awesome now. I'm always receiving complements anytime I receive visitors and even people who saw the initial designs before the Jodabi did their awesome renovation.
The main floor of our home was completely transformed, thanks to the exceptional service of the Jodabi Global team. They were able to come up with beautiful designs for our kitchen, living/dining room and main entrance. From design to tear-down and completing the project, we were updated on the progress every step of the way. Timelines were very tight but Jodabi was able to deliver our home renos at the time we needed it completed. Everyone who comes into our home post-reno compliments the work done and the impeccable attention to detail. It feels like we got a brand new space even. We are very pleased with the work in our home and HIGHLY recommend their services to anyone looking to transform their home.
I purchased an old property in the Mineola area in Mississauga. I had a vision of what I would like to do to make it a desirable home for my family. Jodabi Global made that vision a reality. They came in with new ideas that was up-to-date and suit my purpose. The attention to detail is second to none. More importantly, I like the professionalism they bring to the table. It was a joy working with Jodabi Global!!
Who we are
A family-operated company focused on quality and excellence
Years of industry experience
Our Licence and Certifications